The beautiful Wohlt House is recognized on the National Register of Historic Places.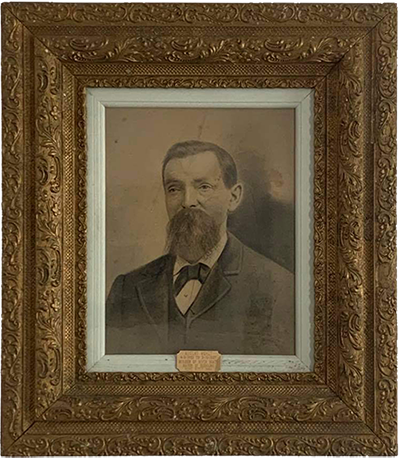 Built in 1884 overlooking the Missouri River, the Wohlt House was the original residence of August and Caroline Wohlt. August was the first mayor of Hermann, as well as a prominent steam ferry entrepreneur who held a profitable business route on the Missouri and Gasconade Rivers.
The house is of solid brick exterior set over a full stone foundation. All windows, doors, and hardwood floors are original and true. The interior showcases a gorgeous staircase, 9-ft and 11-foot ceilings, 3 oversized King guest rooms, a formal parlor, dining room, all-season room and attic guest room. The 2nd floor rear deck is a wonderful place to relax morning, day or night. We also have a large private yard.
For your security, our King guest rooms are secured with keyless entry locks. Keyless entry locks are also provided on our exterior doors of which are reprogrammed between guests' stays. Finally, we have our own private guest parking lot!
Due to COVID concerns many may have we are not providing breakfast service at the house. We do provide gift certificates to the Hermann Wurst Haus which may be used at your discretion for breakfast or lunch during your stay. With Full House Rentals, gift certificates are not provided however a furnished kitchen adjacent to the dining room is available for your use.